<!== Packaging Machinery ==> <!== Packaging Machinery ==>
Collischan series of WeighFillers are offering a reliable solution for accurate filling feeding and dozing of powders granulates, tablet, capsules, shredded meat, cheese, and a variety of other products.
Different models of weighers are available, designed for weights ranging from 5g - 5000g .
There are special versions of WeighFillers ranging from 0,05g - 10g. These models are suitable for weighing, dozing, counting and filling of pharmaceutical tablets, powders and granulates .
Up to 25 weighing / filling cycles per minute
depending on product characteristics, and fill - weight.
For higher throughput and mixing of different products, multi head filling systems are available.
Product ranges suitable for WeighFillers, include (but not limited to):-
- Powder, granulates
- Pharmaceutical products
- Tablets, caplets, soft, or hard capsules
- Small metal parts, screws, nuts, washers and dowels
- Seeds, spices, herbs
- Tea, coffee
- Vegetables, salads and mixings
- Granola and cereals
- Veterinary medicine, and pets food
Two different models are presented:-
- older S 500
- advanced weighing technology is implemented in S 700 series.
Complete turnkeys packaging solutions are available on request.
Please contact us on info@jzw.com.au to discuss your application.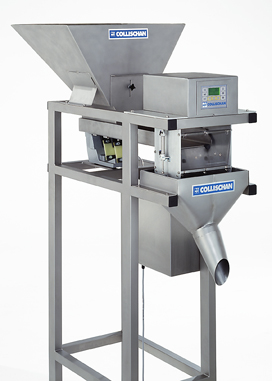 S 720 WeighFiller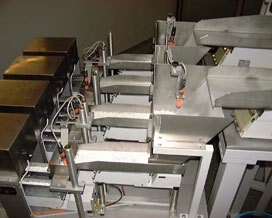 Multihead feeding system